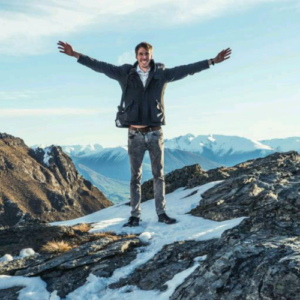 Gedurende 5 maanden ben ik woonachtig geweest in apartement "Dos". Ace en Rianne zijn beiden zeer vriendelijk, behulpzaam en hebben er alles aan gedaan om m'n verblijf zo comfortabel mogelijk te maken. Ook alle vragen die ik vooraf had werden uitgebreid beantwoord. Het apartement zelf is zeer netjes, voorzien van alles wat je nodig hebt en zit in een interessante kleurrijke buurt vol historie.
Mocht je zo gelukkig zijn, dan krijg je misschien zelfs de kans om samen met Ace en Rianne de buurt de ontdekken en ook de buurtgenoten wat te leren kennen. Ik voelde me comfortabel in de buurt en alles was eigenlijk op loopafstand. Binnen 5/10 minuten lopen zijn er verschillende barretjes, restaurantjes, supermarkten en ook de beroemde Emma brug. Aanraders zijn de Netto Bar, Maira's Kitchen en Ace's barbeques 😉 Ook bereik je lopend binnen 15 minuten ongeveer de kust. Heerlijk om langs het strand te kunnen hardlopen/fietsen.
Als je op zoek bent naar een fijne comfortabele woning op Curaçao, dan zou ik zeker aanraden om contact op te nemen.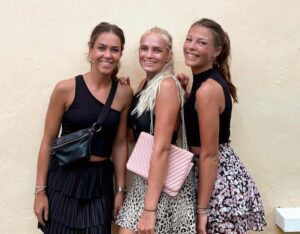 Erg fijne tijd gehad in de bajonetstraat! De locatie is super fijn omdat je met de voet ook heel ver komt! Ik heb de eerste 2 weken geen auto gehad, maar de bushalte is erg dichtbij en je kan lopend naar punda en pietermaai! Daar zitten wat clubs, resraurantjs, barretjes en de pondjesbrug natuurlijk. Auto huren is wel echt aan te raden maar deze plek heeft dus het voordeel dat je zonder auto ook al veel kan! Dat zijn maar weinig plekken op curacao. Ace en Rianne organiseren een leuke bbq met het complex zodat je iedereen leert kennen en al je vragen kunt stellen! Hierdoor heb ik een paar leuke vrienden overgehouden waar ik nu nog intensief contact mee heb! De appartementen zien er netjes uit en ligt erg rustig. Ik kom zelf graag nog een keertje terug!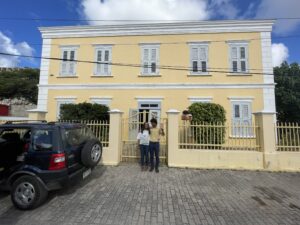 We lived at Bajonetstraat for over a year, first in one of the studios/one bedroom apartments on the ground floor and later in one of the two bedroom apartments upstairs. All the apartments have been thoughtfully set up with different furniture giving each one its own unique vibe. They're all high ceilinged, spacious with lots of natural light, while still feeling very cosy. For us living in a house that's a monument and the former residence of the first Antillean born governor of the Antilles certainly added to the charm. The location is super close – but sheltered from – main roads on both sides, and just a stone's throw away from Punda and Parasasa. The house is well-maintained and pretty, complete with a garden that is busy with bird life (keep an eye out for the emerald green hummingbirds!)
Ace and Rianne, the landlords, are friendly, helpful and very much a part of the community and the island; it was always nice to talk to them about Curaçao, and helpful to have them to direct questions to. It was nice to share the house with multiple people: while each apartment is private, it's also nice to have someone to reach out to across the hall.
We didn't have to worry about setting anything up since the apartments are completely furnished and functional. All the apartments have a flat screen television with a chromecast and air conditioning (though we preferred to use the ceiling fans). Also if there's something you're really missing then you could always ask Ace and he'll probably be able to fish out a lamp or writing table from his eclectic stash.
All-in-all we greatly enjoyed our time in Bajonetstraat.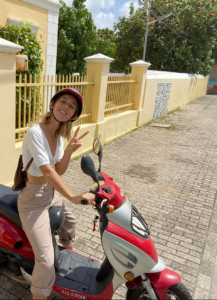 I was invited to come and live at Bajonetstraat by Kabir en Anjora, and I there hasn't been a moment I regretted my decision to come! Not only is the building very beautiful, with a nice, large garden included (perfect for dinners outside, house barbeques, reading a book in the sun or having a little nap in the shade of the trees), but the neighbourhood is really cute as well with friendly neighbours. I really enjoyed strolling around and exploring the little shops and hidden gems around (and Ace & Rianne, the landlords, were kind enough to give us a little tour and more information as well).
It's a 5 minute walk from the hospital (perfect for health care workers), but also just a ittle walk away from Punda (for all the cafés and shops) – and right in the middle of the beaches on the east and west side of Curaçao. What I also really liked, was the ability to go for a run along the beach or swim, just minutes from the house.
All in all it was a great place to stay. Ace and Rianne provided me with everything I needed (kitchen equipment, furniture, etc.), including emotional support at 07.00 in the morning if I had trouble with my scooter.
I would 100% recommend staying here:)
Great place.. had everything needed.. Ace great host.. not far from center.. great communication.. would recommend for couples and solo travelers.
Stichting Leven in Otrobanda rents out living and working space to people who love Otrobanda.
Bajonetstraat 18-20, Otrobanda
+5999 6780060 (No Whatsapp)